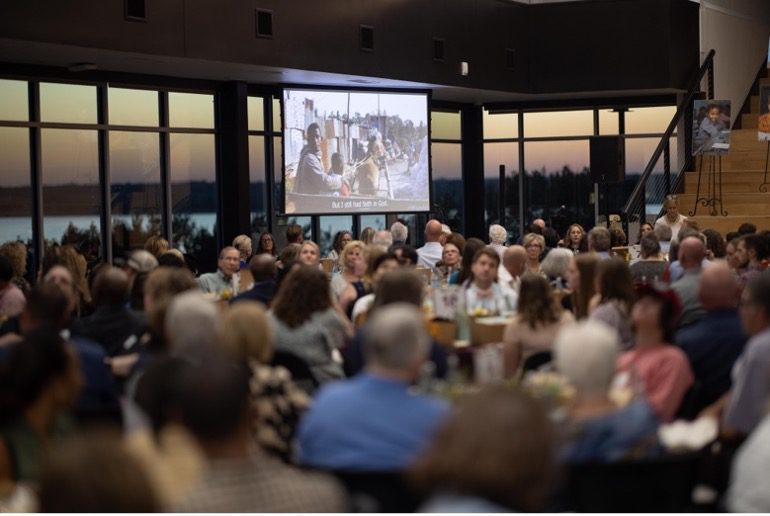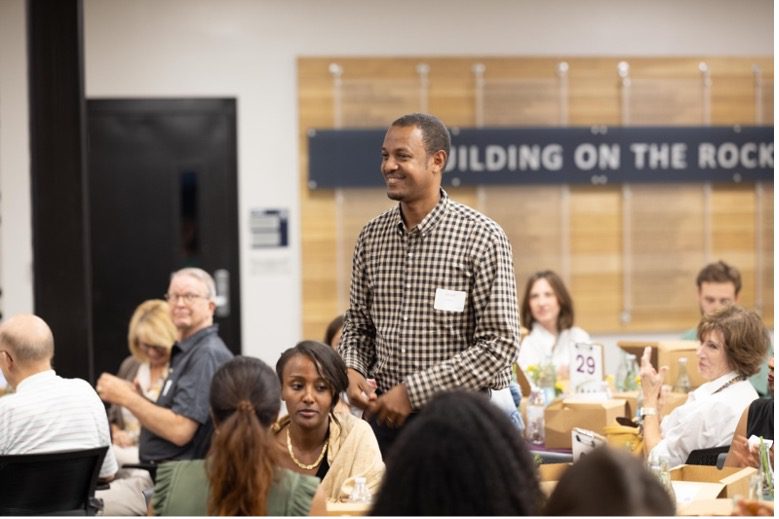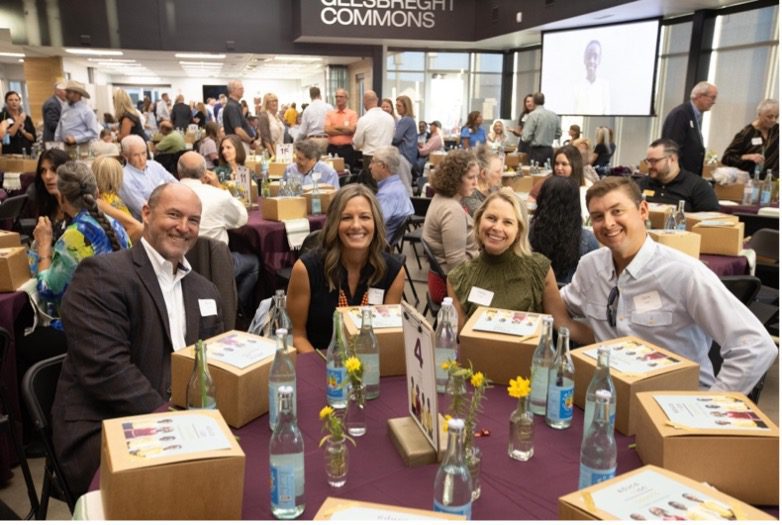 Oct 2, Adera celebrated our eleventh year serving the community called Korah in Addis Ababa, Ethiopia. The guests at the "Education Counts" event were so attentive to the needs, and we were able to raise funds for 40 students' tuition, school supplies, school lunches, monthly parents' dinners, uniforms and teachers for English, character, computer and tutoring. We presently have 64 students in grades 3-7 that still need your support. Won't you join us in investing in the future of the next generation of Ethiopia? Education Counts!
No one would argue that Education Counts! But we may be short sighted of the true value and depth of impact education provides. Currently Adera is working with over 660 children and their families. Each of us have a history of education, but maybe we never consider the depth of value associated with education and what it protected us from and prepared us for.
Education really counts! Adera's daycare is an entry into the hearts, souls and minds of the families we serve.
The education begins in the daycare. The daycare is where our parents first learn that they have a choice for today and for their tomorrow. The children come and find refuge from the chaos of poverty and the parents begin their new education of help and true hope.
This month we added an additional 32 little ones into the daycare. Each comes in so small; their heads are huge, and we watch as their little bodies begin to grow into their heads. It is a process. The daycare is where their education begins. The children learn their ABC's along with the Amharic alphabet of 231 characters.
They learn their colors and shapes, but most importantly they have safety and security and no longer find themselves on the backs of their moms as they rummage through the landfill. Their education begins. Education counts!
I want you to meet Ashenifi.
I first met Ashenifi years ago, he was this wild not yet 2-year-old that was totally out of control. He would look at me and make a gun with his little hands and act like he was shooting me. He was so angry, so restless. I would scoop him up and he literally became attached at the hip whenever I was in country. He was so resistant to love, to affection. His mom, Selam had been through so much and he was one of the outcomes of her pain. Selam felt totally rejected by her family, her society and even God himself. She had been repeatedly abandoned, abused, and dismissed. Ashenifi and his brother were both the outcome of violence. There was a lot of rage in that little body. But in the daycare the healing and education began. Selam began to work in the bead house and Ashenifi began to feel loved and cared for in the daycare.
Upon finishing his time in the daycare, Ashenifi got to go to three years of private kg and then began primary school. He grew in his education but also in his value. I was in country several years ago and we were reading the book, The Hungry Caterpillar in his classroom and doing a clever activity. At the end of our time, I asked if anyone wanted to retell the story? Ashenifi raised his hand high and eagerly asked to retell the story. He took each page and retold the story, one page at a time. He was so attentive to the story and stood proudly and confidently to share page after page of the simple children's book. I was so amazed. This was the small child who came so broken and was now attentive and hungry to learn.
In July, I had a team in country, and we went to our Saturday program at the daycare. This is a wonderful program taught by our staff and Child Evangelism Fellowship. The kids come voluntarily to learn the Bible story and sing. Aman was teaching and asked if any of the 80 children remembered a particular song, the majority of whom were boys. Ashanefi jumped up and began to sing the song, it was not simple, and he sang with so much love and understanding, the song's words were about heaven and how it will be our forever home.
Ashenifi's education goes way beyond the classroom. He and his mom and brother have experienced help and true hope. Education counts, but it goes way beyond the classroom.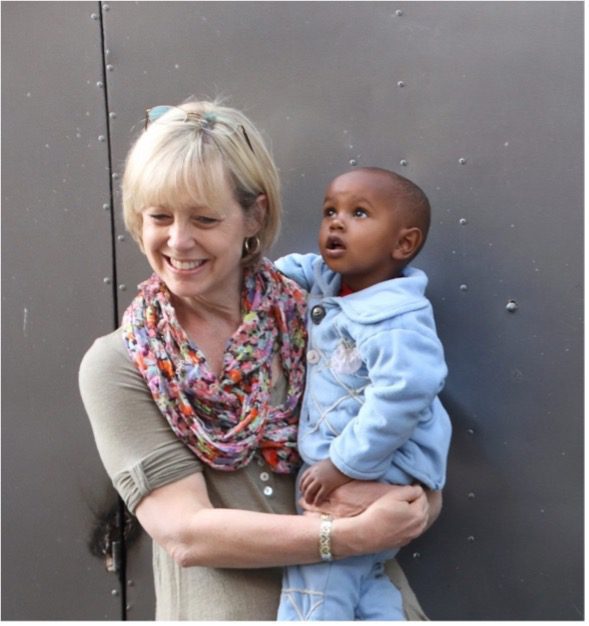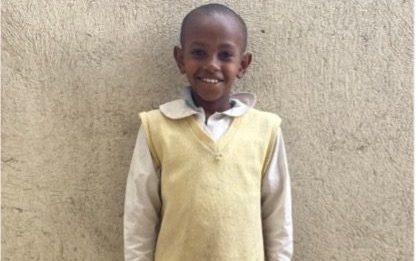 "Jesus said, "Let the little children come to me, and do not hinder them, for the kingdom of heaven belongs to such as these."  Matt. 19:14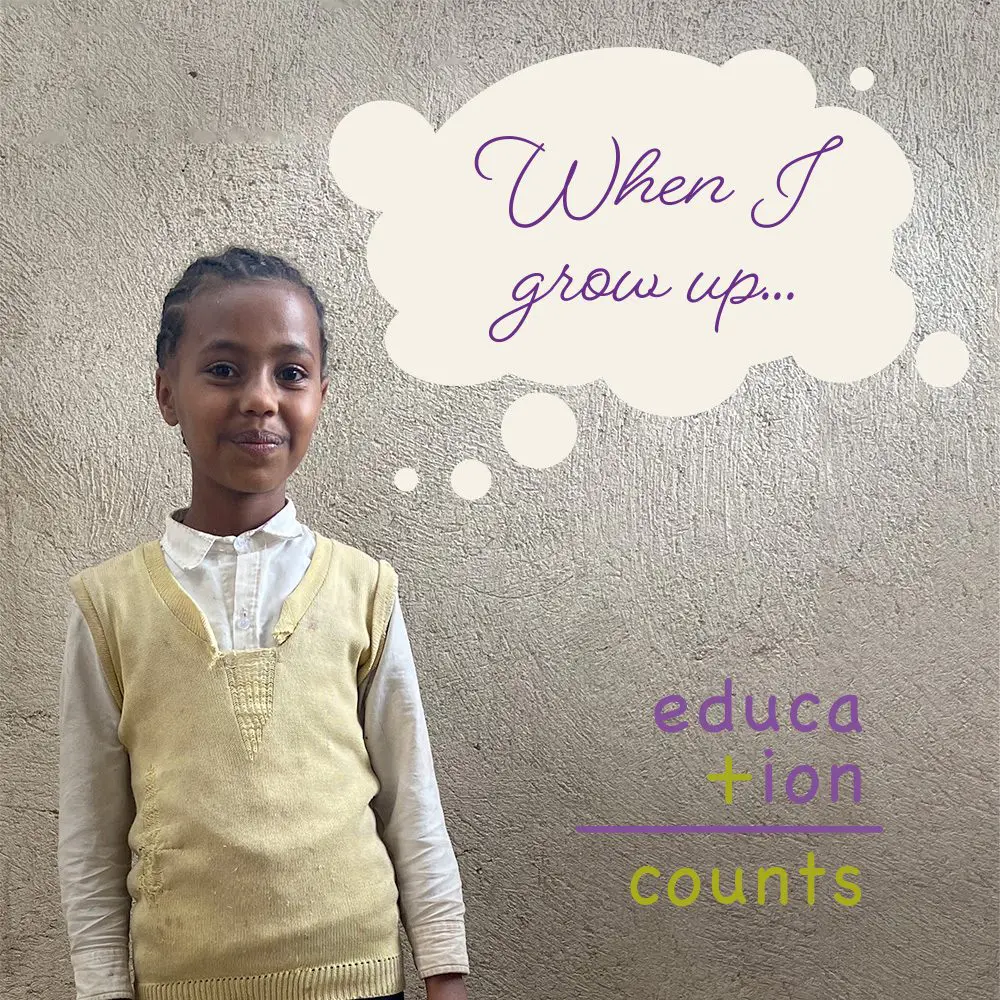 #uniformsforhope provided the Adera students new uniforms.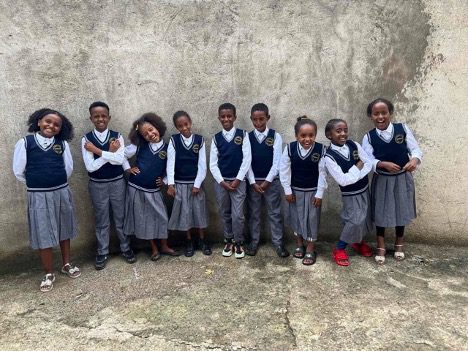 Adera Designs will be at Christmas in Cowtown
Oct 12-16th
Come shop and purchase on purpose!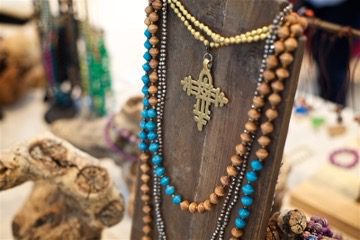 Please pray for our 32 new children entering the daycare, as they get accustomed to being away from mom, and mom being away from them.May they begin the process of receiving help and true hope.

Pray for our 174 students attending our new partner school, Trinity. May they fully see their value and potential for today as well as tomorrow.

"Adera Foundation shares the gospel in both word and deed transforming the lives of the poor with help and true hope."