Adera's Open Door program equips Adera parents for economic security.
Adera's goal is to see individuals who are currently living in poverty to find economic security. The Adera Open Door program educates our parents to prepare them for a place in the working world so they can earn a stable wage and provide for their families and secure their current economic status. Read more >
Adera develops income-generating activities to build secure incomes for our families.
Our artisans weave baskets and make jewelry that are sold in the United States at various retailers, but our focus has been collegiate markets. We are presently in the TCU bookstore, Vol Shop at the University of Tennessee, the Kimbell Museum gift shop in Fort Worth, Texas, the Fort Worth Zoo, as well as other retail partners.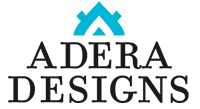 Support these women by purchasing their products.