07 Apr

Work as an Act of Worship

Early last fall, I found myself "stuck in the USA" and wondering how I could possibly equip myself for future opportunities with Adera. I had always wanted to take the Perspective Class  (www.perspectives.org) but had never been able to allocate the 15 consecutive weeks the course required. But when COVID-19 curtailed all my travel plans for the year, I suddenly found myself with plenty of "free" time on my hands. Since the class was being offered virtually, I decided to make the commitment and signed up. I was joined by an eclectic group of individuals from Dallas, Amarillo, El Paso, Houston, and College Station. The curriculum required a tremendous amount of reading, plus a 3-hour Zoom conference call each week. But it was well worth the time and effort. This class greatly enhanced my vision for furthering the gospel around the world. Each week, we heard stories from those who are on the front lines, some in places where persecution is a real and present danger.
One such individual shared how she utilized her experience in the world of corporate American to create opportunities to share the gospel around the world. Her business-building expertise proved to be an attractive means of opening up doors into cultures that were closed to traditional mission organizations. She was so inspiring. Her work and educational experience allowed her to go places where missionaries would have encountered closed doors and unreceptive hearts.
Using pioneer church planting as her model, she developed an organization designed to train and equip future business leaders. But the underlying objective was to share the Good News of Jesus Christ. She created a Christ-centered business-building curriculum that brings the gospel into the marketplace. To date, she has implemented this business-building, gospel-spreading training program in 47 different countries around the world.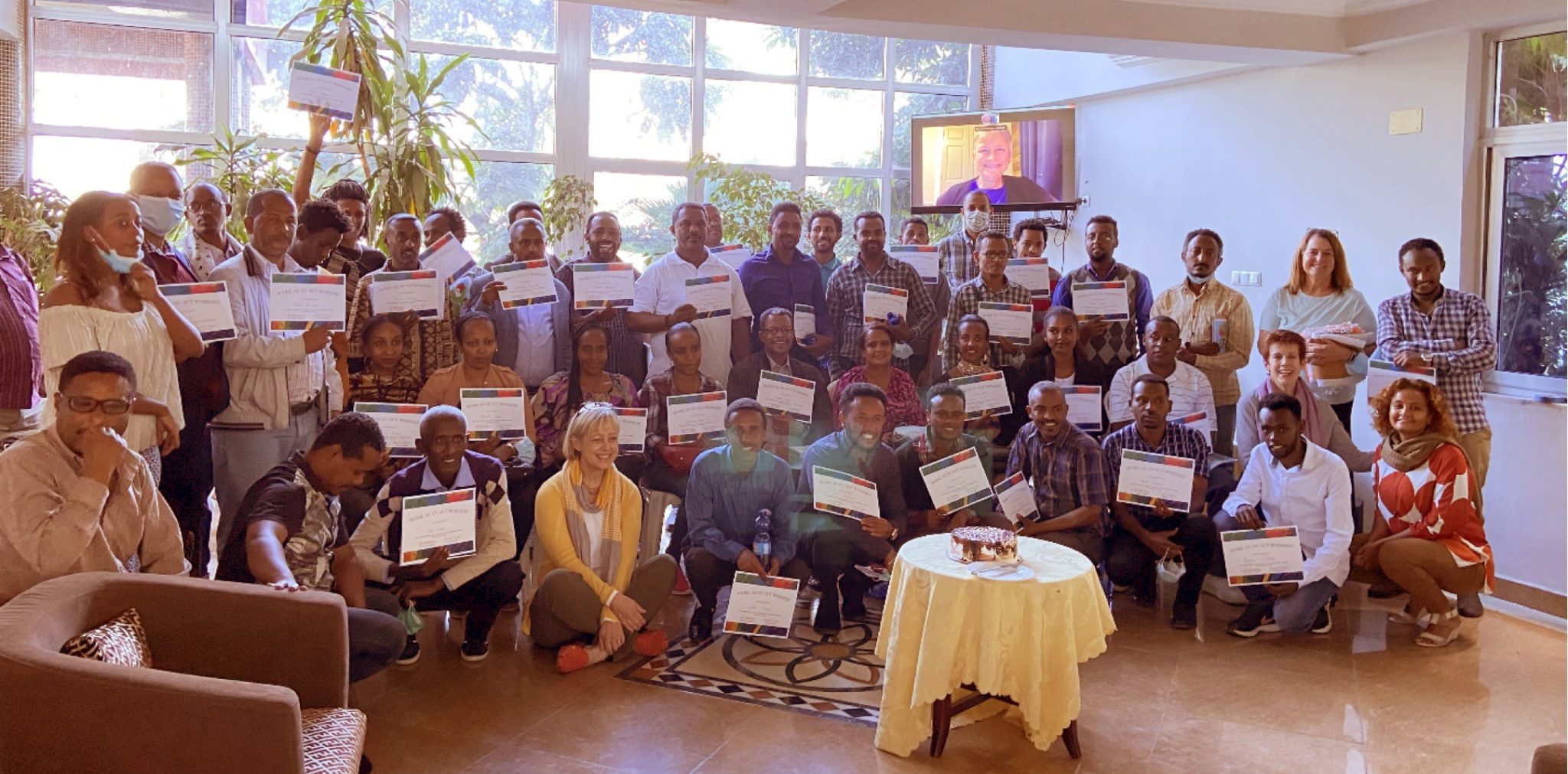 The strategy:
Pioneer Business Planting is a five-day consultation focused on extending the reach of the Gospel while creating financial sustainability for church planters and other leaders/believers.  The intended outcome is a viable legitimate business that provides a product or service that does not currently exist in the region in order to serve the local community through meeting physical, social, and spiritual needs without competing with other local businesses thus being a light simply by adding value through the business.  Each consultation is customized to the needs of the participants through facilitating conversation, active listening, storytelling, and hands-on experiential learning through activity-based exercises.
Her concept caught my attention because I immediately saw its potential for the city of Addis Ababa, Ethiopia. There is an interesting phenomenon within the local churches of Addis. It is a secular-sacred split that pits the pastor against the lay people. There is a sense in which the pastors view their role as superior to that of the business people who attend their churches. This can lead to an unhealthy and unbiblical sense of unworthiness on the part of the congregants. Without realizing it, they begin to view themselves as second-class citizens. 
That is why Pioneer Business Planting caught my eye. I could see how this curriculum could create a sense of purpose among local business leaders while, at the same time, helping pastors grow in their respect for and reliance upon these lay leaders. I saw that, in the long run, this cooperation between pastors and the businesspeople within their congregation could open up opportunities for the needy mothers who are part of our program.
We coordinated a meeting between Pioneer Church Planting and the leaders of a few local churches in order to discuss the viability of establishing a relationship. The pastors were dumbfounded. They had never considered the someone in business as a viable agent for the gospel. In their way of thinking, businesspeople were typically viewed as "Negade," a term which, in Amharic, refers to a traitor, or someone who is corrupt and exploits others. As you can imagine, this negative outlook created a sizeable wall of separation between pastors and their congregants. 
The woman shared the following data: 
Only 3 percent of the local church is comprised of "ministers," while 97 percent is made up of businesspeople

 

Of the 52 parables in the Bible, 45 took place in the marketplace
Of the 40 divine interventions recorded in the Bible, 39 occurred in the marketplace
Out of 100 individuals, you may get one to read the Bible, but the rest will "read" the believer

 

Pioneer Business Planting is NOT a business course but training on low to "live out life on mission"
She challenged the pastors to consider taking advantage of this untapped resource within their congregation. They listened attentively and appeared genuinely convicted by what they heard.  They each expressed a desire to begin investing in the 97 percent. 
This positive response led us to consider exposing more pastors to the Pioneer Business Planting model. In less than three weeks the training was translated into Amharic and the invitations were sent out.
We prayed for 30 pastors and 47 end up registering for the training. There were twenty churches represented. These local church leaders committed to four full days of training consisting of 26 hours of instruction. We utilized Zoom technology to bring in some of the instructors and it all worked seamlessly. Pastors and business leaders alike were challenged by what they heard and responded positively. 
God graciously allowed me to travel to Ethiopia so that I would be part of the conference. Due  to the continued influence of the global pandemic, this was not without its difficulties. But God sovereignly orchestrated each step of our journey. 
The biggest take away for all was "PRAY FIRST!"
 

Nothing of value is ever accomplished without prayer. Second, we learned that business is a great way to further the gospel of Jesus Christ!

Please pray that the dialogue between pastors and their lay leaders will continue. It is our strong desire that more pastors will catch the vision to see the 97 percent equipped and empowered to share the gospel in the marketplace. We also long to see the local church  embrace the concept of discipleship, equipping their businesspersons to be mentors for the many within their congregations who are less fortunate, like the mothers in our program.