06 Dec

Help us finish the year strong
Education protects and provides motivation for today as well as for tomorrow.
Education is powerful in and of itself, but there are other assets it brings to the students. It brings security. The young female students who stay in school will not be given in marriage at an early age. They will not be placed in a vulnerable work environment. They will not be tempted to "escape" to Dubai for their future economic stability. Instead, they will have community, development, and new opportunities to thrive as individuals.
Adera works in three key areas in our development work in Addis Ababa, Ethiopia: Education, Economics, and Eternity. Each of these is poured in and around our students and their families. They are not separate entities but key components for our families and for their vision of their future
Adera has also added Character Strong curriculum to the classroom so that all students are challenged to confront their own motivations and identities. One of our female students recently learned the meaning of self-confidence. She shared that she never considered that she had the right to show confidence. Now that she feels confidence, she feels empowered to express it. Her ability to assert herself will propel her future and establish her as a leader among her peers.
Education provides economic choices for the future for each student but also safety for the present.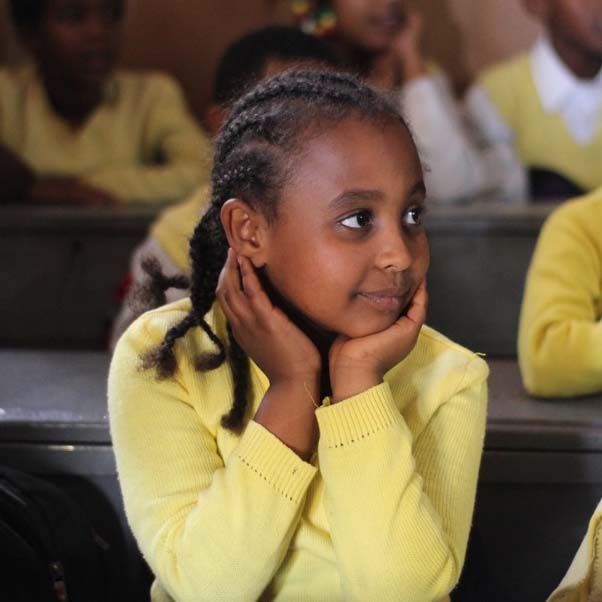 Please help us provide an education
for the remaining 59 students by the end of the year.