12 Jan

Almaz Tumiso, artisan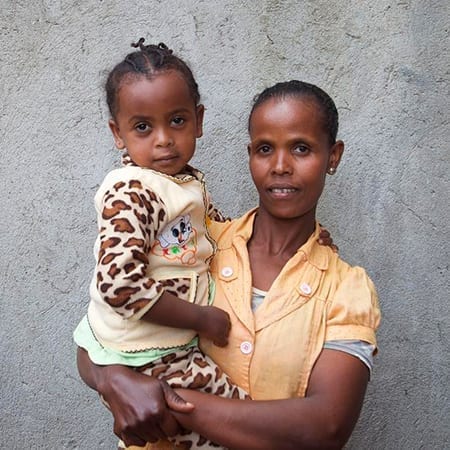 "From the day I received a salary from Adera, I quit going to the dump...My physical appearance totally changed and I gained contentment and peace. I began to consider myself equal to other women." Almaz, Oct. 2016
Almaz Tumiso is a mother who works for Adera's bead program. She has two children. After the birth of her first child, she earned money by washing clothes at people's house. But having two babies hindered her from working, so she turned to begging and collecting trash at the dump. Fortunately, an organization paid for her first child's school fee so Almaz could collect trash while carrying the younger child. Her first child used to take food to school from the dump so the school suspended him because the spoiled food and lack of personal hygiene. Since she couldn't pay her rent, the three of them lived under the stairs of a building. Once her little girl was crying for hours because of hunger, but she didn't have anything to feed her. In complete despair, Almaz decided to kill her child and started to roll a rope around the baby's neck. Thankfully, a Christian women came to visit her and saw what Almaz was doing. She took the baby from her, comforted her, and gave her food and clothing.  After few months her baby was invited to join Adera day care and Almaz was given a job with Adera.
Here is her life testimony: "From the day I received a salary from Adera, I quit going to the dump. I rent a small house and start to cook food for my child who goes to school. My physical appearance totally changed and I gained contentment and peace. I began to consider myself equal to other women. I started dressing up and taking care of myself. I gained friends who really care about me and help me with my needs. Before I joined Adera wherever I went, people saw me covered in dirt and followed by flies, but now they see me carrying a bag like other women.
GIVE LIFE, GIVE HOPE, GIVE FAMILY.
Partner with a family in Addis Ababa, providing them with the invaluable support they need in order to keep the family in tact and provide for their basic needs for only $100.00 a month
Sponsor a Family