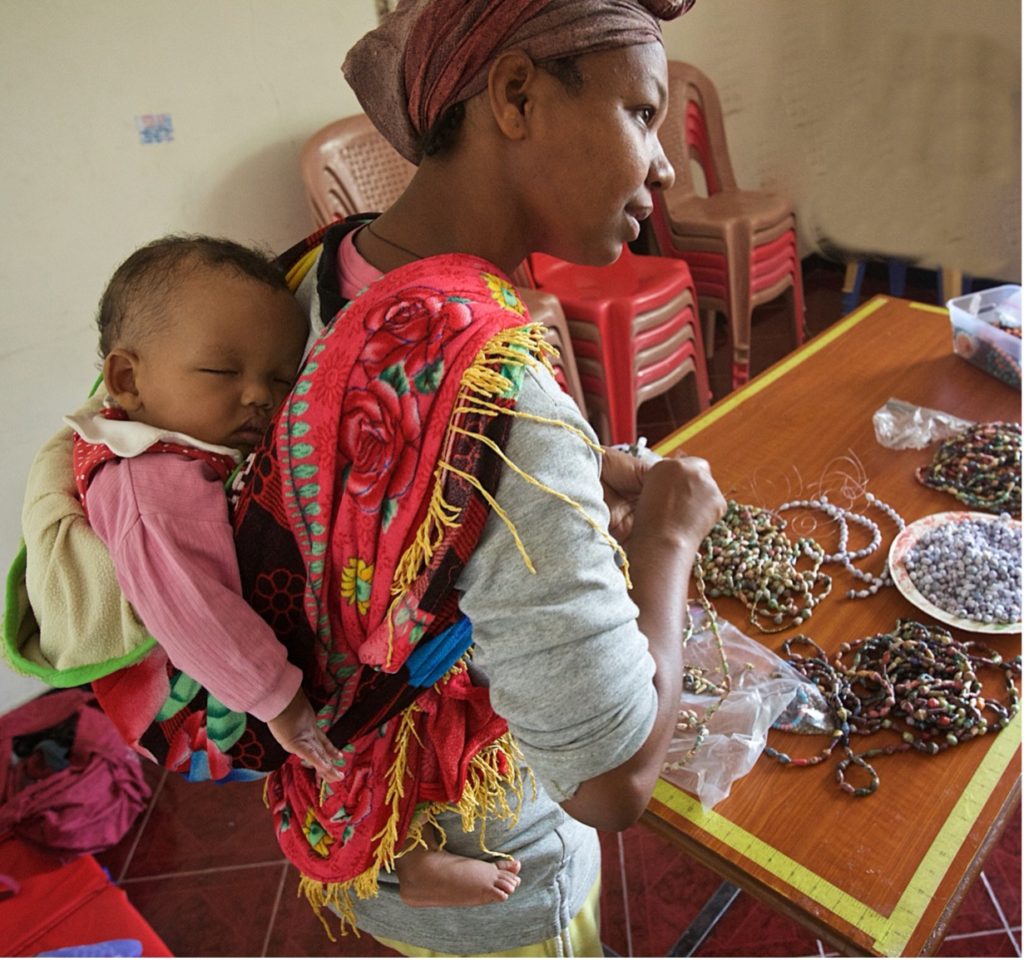 The CHALLENGE:
Every one of the long necklaces we sell yields a week's salary for one of our artisans.
Would you be willing to help cover the cost of one month's salary for one of our Adera artisans?
4 Necklaces sold = one month's living wage!
We invite you to become a vital part of the Adera story by putting your purchasing power to work and providing the ladies in our program with job security and financial stability. Purchase one of Adera's handcrafted products and make a world of difference in the life of a mother and her family.
Adera Designs presently provides salaries for 20 women, each of whom have an incredible story to tell. Adera's mission is to bring help and true hope – one woman at a time. As we come alongside her, we are actually impacting an entire family and the next generation of Ethiopia's leaders.
The products we sell reflect the plight of the women in our program. The necklaces and bracelets are made from discarded paper that would normally end up in a landfill. We take these unwanted TCU football programs and Kimbell Art Museum brochures and upcycle them for good. With the skill of the women in our program, we repurpose these discarded items and turn them into beautiful jewelry.
Each individual bead is crafted from tiny strips of wastepaper that are rolled, glued, and sealed, then strung together to form beautifully exquisite necklaces and bracelets. Every morning, women like Desta gather on the third floor of the Adera Community Center to work their magic and turn what was once considered useless and of no value into gifts of great beauty and worth. Each strand of beads represents the renewed lives of these hardworking and determined women. Once considered as unemployable outcasts, they have transformed their lives and given their families hope for the future
I first met Desta five years ago when I brought a team of students from the Neeley School of Business at TCU. They were interviewing the women in our program and Desta shared with them how she had reached such a low point in her life that she wished to die. Not long after being abandoned by her husband, she discovered that he had been HIV positive. With this devastating news, she lost all hope.
Upon hearing her story, Adera's leadership quickly stepped in to begin the process of restoration. They offered her a job, the promise of a steady income, and rental assistance for the next six months. While still doubtful about her future, she accepted the offer. She now enjoys a full-time position with Adera and the companionship of 19 other women who share similar stories. We praise God with Desta that her HIV test came back negative, and she has been able to rebuild her life and her sense of self-worth.
Each of the Adera Design products support women like Desta and their families. All revenue goes directly to building businesses that can help solidify their financial futures. Won't you consider playing a part by making a purchase with purpose?
The Lord will keep you from all harm, he will watch over your life; the Lord will watch over your coming and going both now and forevermore. Psalm 121:7-8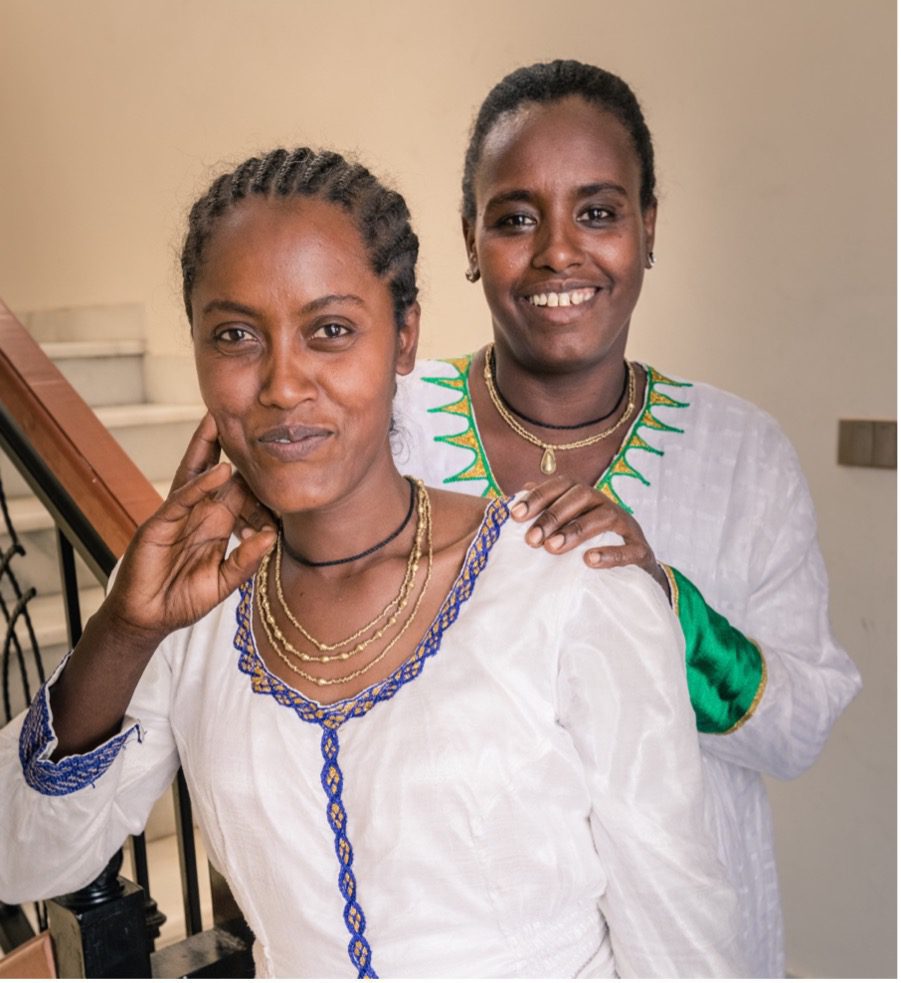 Please pray for our artisans and their families that they will truly know help and true hope.
"Adera Foundation shares the gospel in both word and deed transforming the lives of the poor with help and true hope."