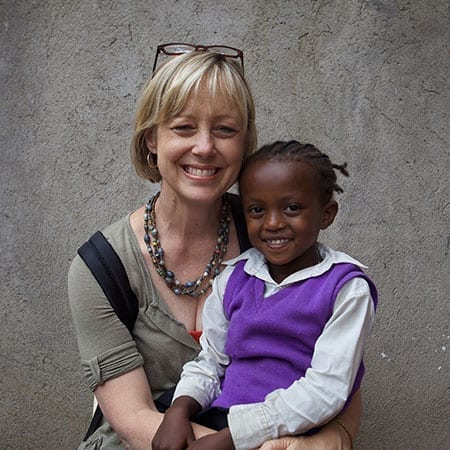 Julie Miller has worked with children and families professionally and personally for over 30 years. Not only did she raise and educate her own six children, but she has also trained other women in parenting and educating their children. Julie has a bachelor's degree in social work and a master's degree in Public Leadership at UNT Dallas. She has traveled to various countries to promote Christ among women and children. Her passion is empowering others to follow Christ with their whole hearts. Julie likes to describe herself as a "PVC pipe." Her greatest joy is serving as a conduit, connecting the talents and resources of individuals to the needs of communities. She has been Executive Director of the Adera Foundation for over nine years and is excited about promoting Adera and its work in Ethiopia as well as the USA. Julie and her husband Ken have been married for 41 years and live in Fort Worth, Texas.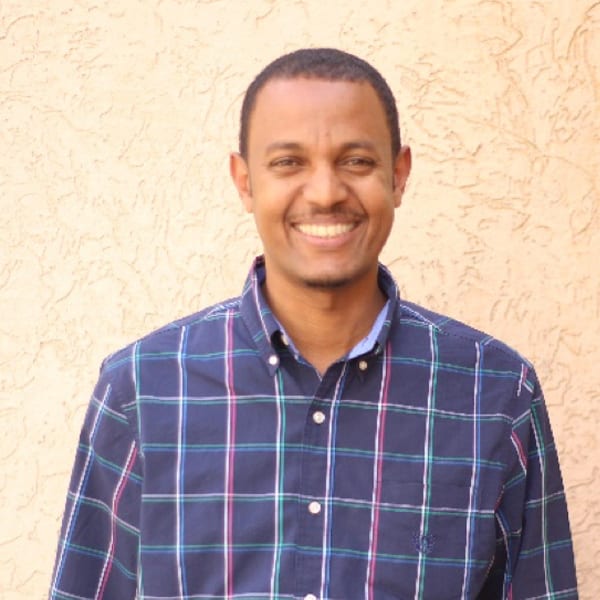 Executive Director Ethiopia
Elias Adugna, Adera's In-Country Director, is the living example of a servant leader. He has a degree in Economics and his BSC in Health Services. He knows and understands his staff as well as those he serves and leads. He listens without judgement; he hears the plight of those under his care. He considers solutions that will meet long term results and not immediate crisis.  His "why" is his love and devotion to God! He is completely selfless in his day to day life. He is constantly researching and considering how to fill in the "gaps" for the families, children, and the staff of Adera Foundation. Elias is married to Dureti and spends his free time at home playing with his son, Ronel and helping around his home.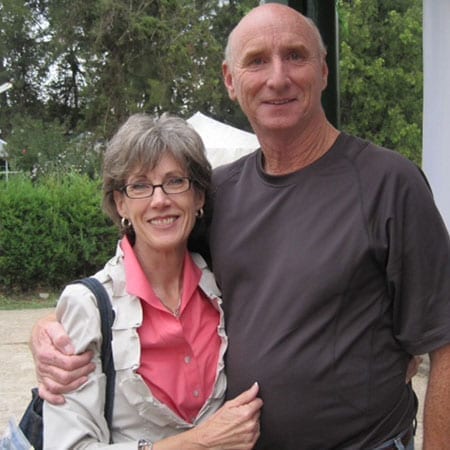 Founders of Adera Foundation
Joe and Caren Robertson have been actively involved in Ethiopia for the past nine years. Their desire is to assist those who want to impact the lives of others around the world. Joe has been in the commercial and residential construction business in the U.S.A. for over three decades and uses his knowledge of reconstruction and remodeling to assist individuals and organizations to make an effective difference with those in need. They strongly feel that they show their Christian love by being the working hands and feet of Christ.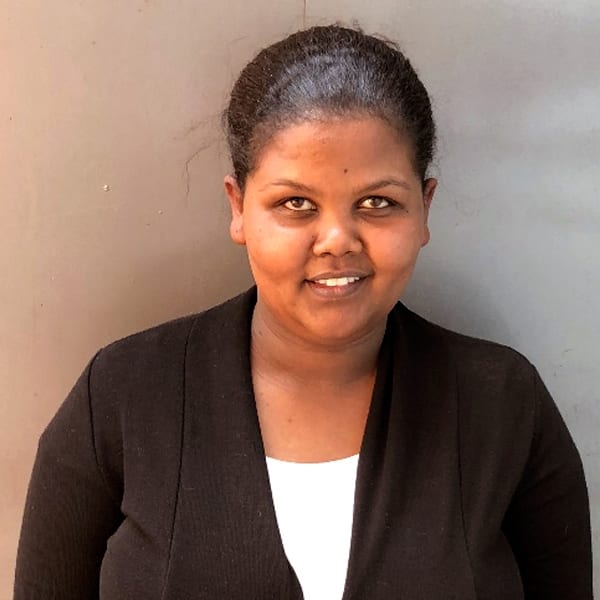 Economic Development/Social Worker
Tsion Dereje joined Adera in January 2014. She completed her university studies in sociology and social work. She worked in rural communities to gain experience with the most vulnerable and marginalized to improve their lives. Tsion works with Adera as a social worker. She interviews each potential family for Adera's daycare. She makes annual home visits and continues to build case files to understand and meet each individual need. She is very thorough and intentional in all her interactions. In 2019, she worked hard to develop and launch the business development program known as Open Door. She continues to provide training for each candidate. She is married to Sebsebe and has a beautiful daughter named Hasset (her name means Joy in Amharic).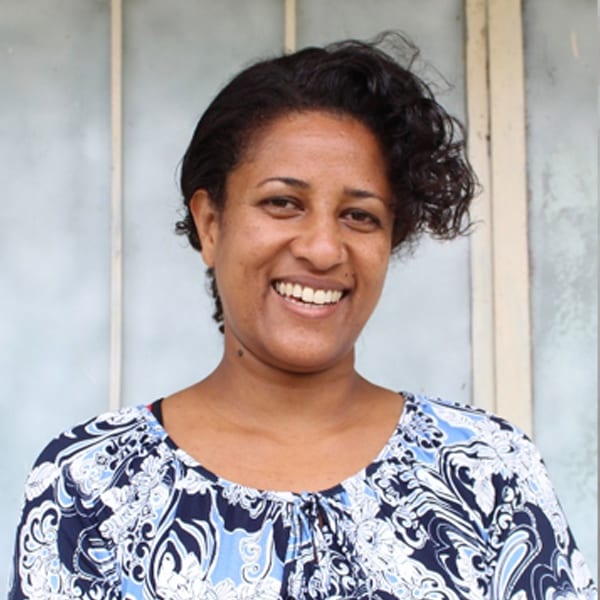 Ferhiwot Adugna was born in Addis Ababa, Ethiopia. She has a BSC in nursing from Hawasa Health College. She worked as a lead nurse in health centers and received exposure in how to work with vulnerable women and children. She joined Adera Designs in 2017. She has a heart to encourage and empower the moms. She loves encouraging the women in their personal development as well as economically. Fere is very creative and loves the opportunity for design and to share the story of the women and their struggles and victories. She has two beautiful daughters.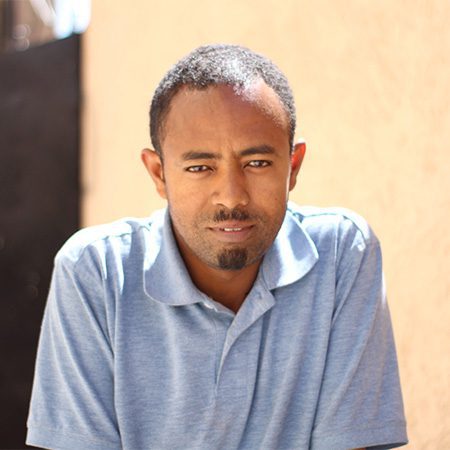 Semeneh Mekonnen joined Adera in July 2017. He has a degree in accounting. He has worked in various regions of Ethiopia over the past 14 years. Semeneh works with Adera as Admin & Finance head. Semeneh is married to Maeregnesh and has a son and a daughter.
Vice Chairman
Dewey Isom has traveled to Ethiopia with Adera and seen first-hand the value and impact Adera is having on the families and children served there. First becoming involved when his wife, Cheryl, went on her first trip in 2017. They instantly became involved with Adera bringing their skills and experience to help further the mission of Adera and jumped in with both feet. 
Dewey Isom is a Financial Advisor and brings over three decades of financial expertise to the Adera Board. Dewey is active with men's ministry and young adult mentoring at his church, Christ Chapel Bible Church. In his free time, he can be found on a hiking trail with his wife or playing sports with granddaughters.
Treasurer
Anna and her husband William have been involved in Adera since 2019 when they first visited Addis Ababa and the families and children served by the Adera Foundation.  She was drawn to the mothers of Adera and the opportunity to provide practical assistance via childcare, education, food support and job skills while speaking truth about the love of Jesus Christ.  
Anna currently serves as a partner in the consulting division of JTaylor, an accounting and consulting firm based in Fort Worth TX, specializing in healthcare finance.
Secretary
Janice Cobb first became involved with Adera in 2019 through a series of meetings targeted to identify Income Generating Opportunities for Adera women in Ethiopia. She and her husband John have a heart for women who are unable to provide for themselves and their families. They believe in the power of helping one family at a time eliminate obstacles that prevent them from taking action to meet their needs. Their journey with Adera gives them the opportunity to live out their beliefs.
Janice Cobb teaches accounting at Texas Christian University and previously held a variety of professional accounting positions. She has a passion for teaching and learning and the desire to use her knowledge and experiences to further the Kingdom of God.
Development & Donor Relations Committee
John and his wife, Debbie, became involved with Adera Foundation in 2015 and remain committed to actively supporting this amazing organization. Adera Foundation changes lives in Ethiopia and inspires children to know God and understand that He has a plan and purpose for each of them.  
John has practiced oral surgery in Arlington, TX for the past 33 years.  He has served on the American Board of Oral and Maxillofacial Surgeons as a board examiner and currently serves as the Vice-President of the Texas Society of Oral and Maxillofacial Surgeons. John and Debbie have two grown daughters, Madeleine and Meredith and a granddaughter, Wren Louise. They are active members of Christ Chapel Bible Church.
Chairman of Program Committee
William traveled to Ethiopia in 2019 to see firsthand the work being done by Adera Foundation.  He was interested in the goal of keeping families together through the power of education and economics while sharing the love of Jesus.  
William has spent the last 20 years in real estate and is currently a residential mortgage loan officer with Happy State Bank.  He and his wife, Anna, live in Fort Worth with their two sons. 
Program Committee
Vickie Stevens joined the Adera team in 2012 taking care of the accounting and tax requirements for the Foundation. In 2021 she gave up that position and joined the board. Vickie made her first visit to Ethiopia in 2013 and fell in love with the women, children, and staff. The hope of these women and the joy they share has left a lasting impression. She has a heart for Adera because of the relationships that are being built and the opportunities of real change taking place for these women and families. 
Vickie is a CPA and has had a long career in the accounting field and running an insurance agency with her husband Michael for the last 30+ years. Her hope for the future is to share God's love and follow his direction for her life. 
"Do not neglect to do good and to share what you have, for such sacrifices are pleasing to God."
Hebrews 13:16